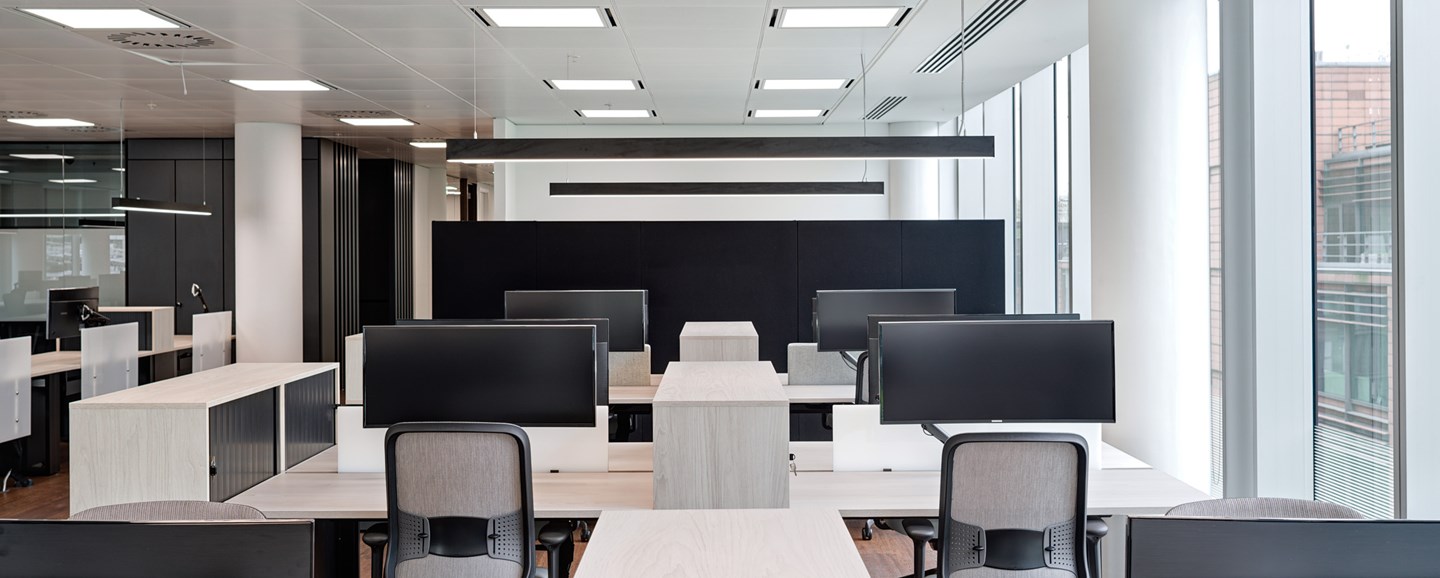 Moving from a tired but very spacious office to a top spec but smaller space posed its own set of challenges.
Platfform's brief was to provide a functional environment that not only supports the employee's but embraces the new technology into the space by using functional furniture solution. This was achieved with the use of a new NTM nanotech material throughout the office not only add longevity to the furniture created a wow factor that the client loved.
Equally important was the integration of technology which Platfform achieved by incorporating AV technology into bespoke boardroom flip top tables. Other furniture items included open plan, office and tea point along with smaller meeting rooms.
"Look's amazing and you guys were incredibly helpful – thanks for all your help!"- Spokesman