We are thrilled to announce that our sister company Modus Workspace's projects, Capital.com and Huckletree, have made it to the final round of the SBID International Design Awards this year. We are glad to have participated in these two projects!
We have reached the final stage of judging, and we cordially invite you to participate by casting your votes for your favourite finalist designs. Your votes carry significant weight, accounting for 10% of the overall results. To show your support for our projects, we kindly request you to click on the provided links below to cast your votes.
Click here to vote for Capital.com as Workplace Fit Out Project of the Year
Click here to vote for Capital.com in the Office Design Under 2,000 SqM category
Click here to vote for Huckletree in the Office Design Over 2,000 SqM category
The SBID Award is a prestigious honour in the design industry, and a distinguished panel of industry-leading experts evaluates it. These experts meticulously assess design functionality, innovation, creativity, and technical execution. Achieving success in this GOLD-rated Awards program signifies the highest level of design skill and professional mastery within the interior design profession.
The Capital.com endeavour revolved around creating an avant-garde and visionary workspace. This concept came to life with the creation of a cutting-edge metaverse room, an interactive gaming zone, and the strategic incorporation of curved glass elements, all working together to captivate visitors with an enthralling and sensory experience. Discover further insights into this remarkable project.
Immerse yourself in the Huckletree project, where an unparalleled experience awaits. This space is adorned with inclusive and playful design elements, such as vibrant arches guiding visitors through the area, a unique dichroic film that breathes dynamism into the atmosphere, and studio spaces illuminated with rope lighting, fostering a lively ambience. Embark on a journey to uncover more about this captivating project.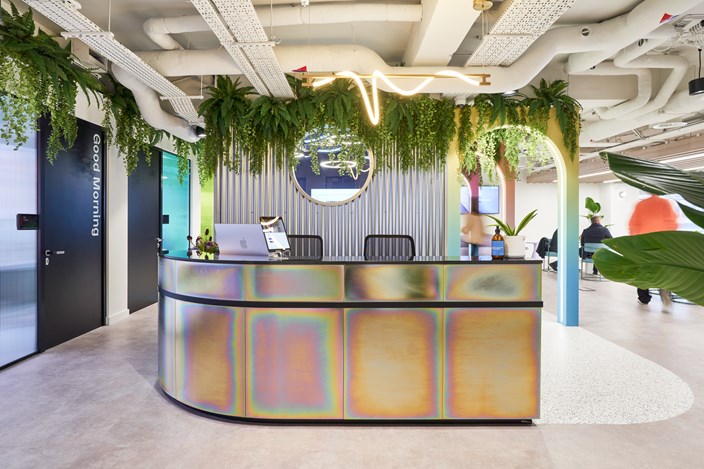 Your participation is of utmost importance to us, and we sincerely appreciate your engagement in this process. Thank you for being a part of this exciting journey with us!