You may have seen that we have recently introduced showroom socials, where the whole team go and visit a couple of showrooms once a month to explore new ranges and develop those all-important relationships. This month we popped down to see our Kennington based furniture friends, Rawside and Very Good and Proper. We were very well looked after and thoroughly enjoyed exploring the showrooms as well as learning about the exciting products to keep an eye out for within both the businesses. We had a catch up with Stuart Young, our Managing Director, who shared his thoughts on the afternoon.
Hey Stu! What were your thoughts on the recent visit to Rawside? Any top products on your radar?
"Rather than specific products, which are all great, I think the exciting thing about Rawside is their production moving to a new modern factory outside London, which will improve capacity, lead times and offer a much more sustainable manufacturing process for the future. There are also some exciting new laminate finishes available across their ranges which are very much on trend and will make it very easy to use them across all aspects of future projects. They're also a fab bunch of people to deal with!"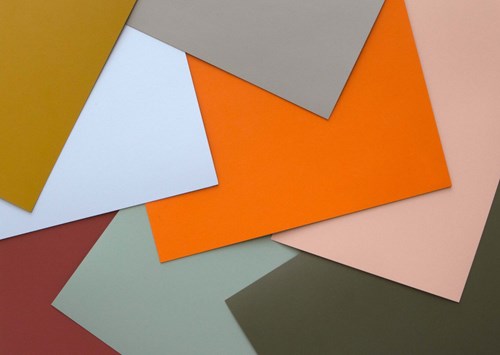 New finishes from Rawside  
How did you find your first trip down to the Very Good & Proper Showroom?
"Having finally got to visit the VG&P factory and showroom, we were all so impressed with the attention to detail and quality of all the products. The comfort of the Lupin sofa, beautiful simplicity of the Wooden Dowel table system and the superb engineering behind the HD chair. The wide variety of finishes and flexibility to adapt products was impressive and openness to do specials if required is a bonus. Really nice company and definitely looking to specify them more."
The Lupin Sofa
Click here to find out more about Rawside's latest product updates
Click here to view the VG&P collection