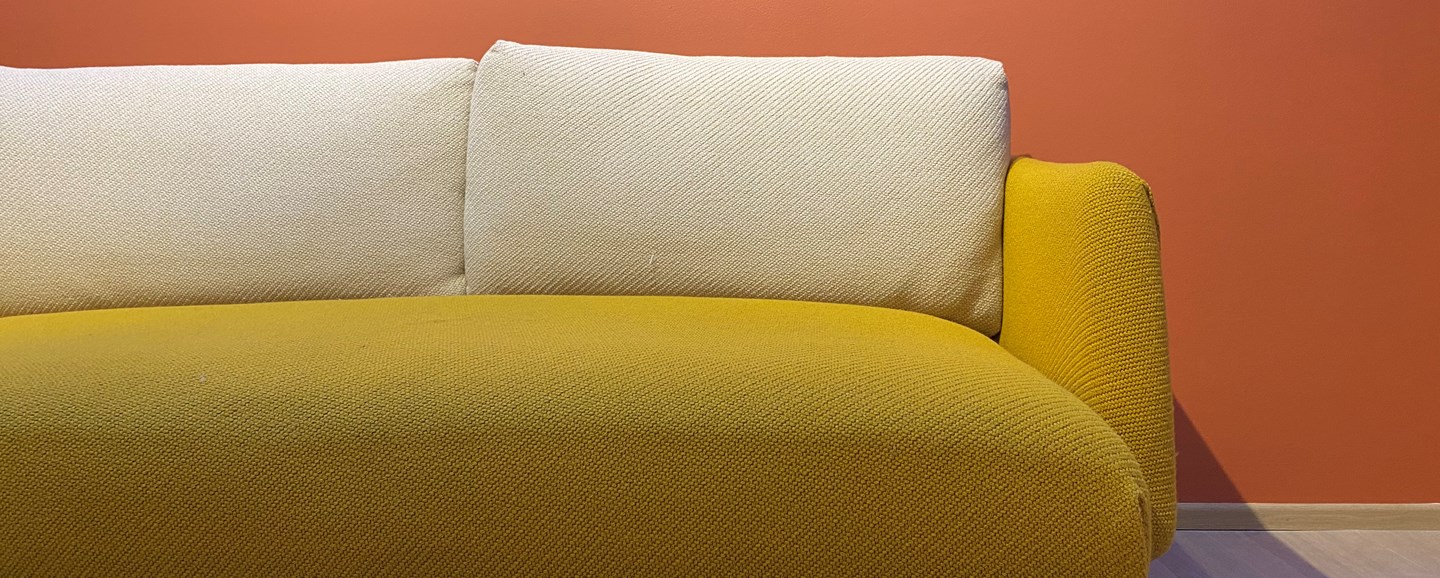 Introducing showroom socials! Once a month we create the opportunity for the whole team to attend some great showrooms in the furniture hotspot of Clerkenwell. We love nothing more than to view and more importantly test out the latest furniture collections to ensure we have the best knowledge of products when making recommendations to clients.
This month we headed to Orn and MARK product, who are both preparing for Clerkenwell Design Week where the key theme will definitely be all things sustainable.
We caught up with our Managing Director, Stuart Young, to discuss his favourite must have pieces right now from these showroom visits.
Tell us about your trip to MARK product, which product/products stood out to you?
MARK product are a great sustainably driven UK based furniture manufacturer who have made it their mission to be carbon neutral by 2030! As sustainability becomes increasingly important to clients' needs, it's always great to hear that manufacturers are making a conscious effort to be more environmentally friendly.
In terms of my favourite product, I think the highlight would have to be the Arris range for its simple but beautiful craftmanship and comfort. In addition the product lifecycle really stands out, with feather cushions the Arris range is 100% derived from natural renewable materials. Arris also stores carbon so has a negative global warming effect and can be fully disassembled for renewing and recycling. An overall great product!
MARK Product - Arris Chair and Coffee Table
How was your visit to Orn? See anything new and exciting you can tell us about?
From Orn it would probably not be about specific products but more about their flexibility to provide special solutions across many of their ranges and the ease of configuring the standard products using their online configurator, which speeds up the process of deciding finishes. The blend of quality, flexibility and cost effectiveness makes them an easy choice for our projects. They are also ensuring all new products are focused on sustainability and ease of refurbishment/reuse down the line.
Orn - Konnect
Want to find out more? Click here to get in touch.